Why Getting Content Shared Is Critical
Getting your content shared on Social Media not only indicates how popular your content is, but also increases the total reach of your content. When a single user shares a piece of your content, that content is not only seen by the original person, but is also seen by all that user's friends, family and followers.
---
This makes it an organic way to grow your business and get your content seen by more people.
---
Businesses focus on Social Shares because it resonates more than a message displayed directly by a business. In 2014, Forbes wrote an article highlighting just how much more valuable Facebook social activity is over Facebook ads.
---
It all goes back to Digital Word of Mouth Marketing. People sharing your content is just another way for your business, content, product or service to be endorsed to others, by others.
---
Imagine the scenario, you see a business has posted some content. Do you really take notice of it? Or do you see it as "just another business advert / promotional post"?
---
Now think about what you do when a friend or family member has posted some content. Do you take that extra second or two to read it, because you know who's posted it?
---
That's exactly what happens when your content is shared using Social Media.
---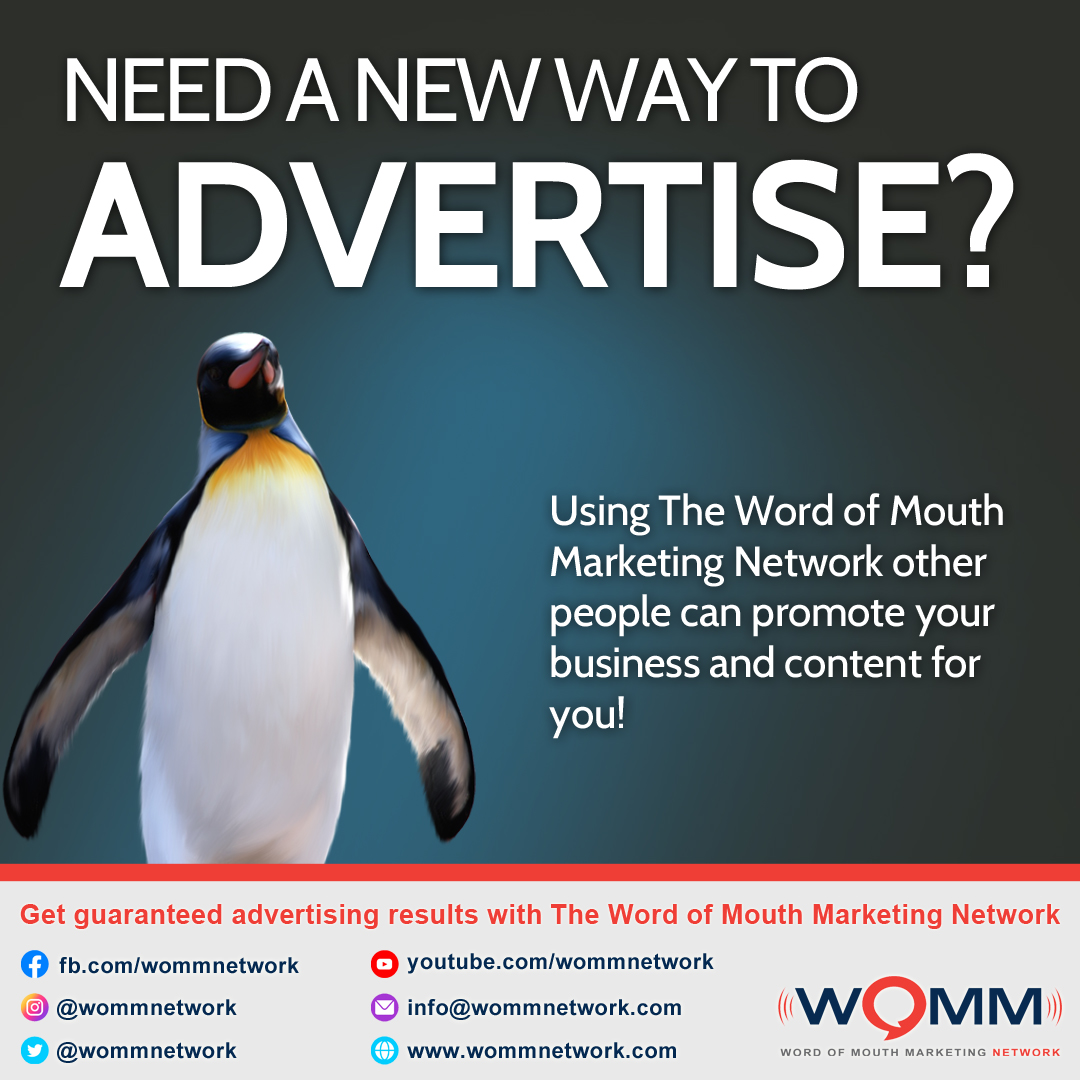 ---
The Word of Mouth Marketing Network are one of the worlds most effective advertising networks where thousands of people can promote your business for you.
---
Simply tell us what you want promoting then sit back and watch as different people promote your business for you.
---
Now potential customers won't think they're seeing "just another advert"
---
Meaning they're around 92% more likely to buy from your business
---
Making it the most effective way to get new customers.
---
PLUS - it's proven that potential customers are FIVE TIMES more likely to respond to your business being promoted by someone independent.
---
Advertise using The Word of Mouth Marketing Network and I personally guarantee that you'll either get the results you've paid for or your money back!